Jim: Great time to pay attention to what's going on with your water and all the stuff in the water that you hear about, the pharmaceuticals, all the chemicals. You hear me talking about Crystal Clear Home, that amazing water filtration system that Wendy and I are constantly asked when we're out and about. Does that really work? You know, I've been telling you about Crystal Clear Home for many years, and on the phone with me this morning is the head of Pure Elements which owns Crystal Clear Home, our friend, Rick Allen. Good morning, Rick.
Rick: Good morning, Fitz, how are you?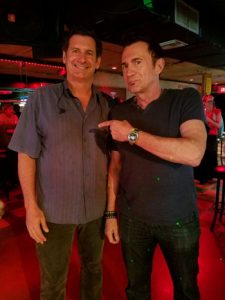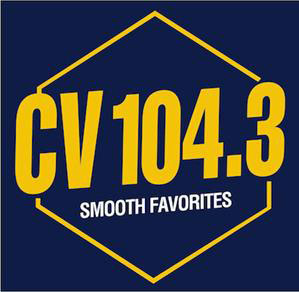 Jim: I'm spectacular. We're working hard to make sure that we spread the word about Crystal Clear Home. In this day and age, with all the craziness about our water, it's more important that people check it out, and you are the man who knows everything from A to Z.
Rick: Thank you. I don't know about that. I learn something new every day. If I ever stop learning, you know, that will be the end.
Jim: Hey, my grandfather died at 84, and that was one of his favorite sayings, I learned something every day, when he was in his 80s. Rick, what is the deal with this chromium-6 and explain what is chromium-6?
Rick: Chromium-6 is both a naturally occurring contaminant. It's a heavy metal, and it's also something that's not naturally occurring that is caused from chemical plants, and tanneries, cooling towers, different industrial processes.
There are really two different sources of it, and obviously, the latter is potentially more harmful to you and me, but it's something that we've been watching, and it's rearing its ugly head in the valley. It's been there for a while, but there's been a variety of things that are happening.
And part of my message this morning, I believe, needs to be in support of the water districts, the different areas as they try to battle the things that are going on.
You know, Fitz, you might remember, this is the thing that the movie Erin Brockovich brought to the forefront, and that was her first gig with PG&E in Inland Empire. It was these things causing cancer, and birth defects, and all other sorts of issues, and obviously, that was the industrial grade of this stuff.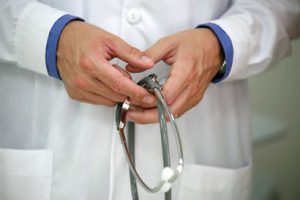 So what's happening in our world in general is that, scientifically, we're able to test to lower and lower levels of different contaminants and things, and then we're able to jab lab rats with these things and start to figure out that maybe they aren't so great, and maybe they're causing cancer or other ailments in the rats.
Then what happens is, of course, our government agencies come in and say, "Well, okay, with that happening, we need to protect you and me, and so we're going to either set new limits or we're going to lower limits that the water districts are required to comply with to keep us all safe."
The infinite battle between the water districts and the large, large volume of water that they drive through there and that they treat and the limits is money, because in order to meet new limits, sometimes the technology is so expensive that it makes it prohibitive or almost impossible for a water district to meet the levels.
And so recently, that's happened with chromium-6. California has lowered the levels to 10 parts per billion.
What's happening in the valley is there are a large number of wells in all of the water districts or almost all the water districts that contain naturally occurring chromium-6, and those are at or above the new legal limit.
What is happening is, of course, the state and the feds are coming in saying, you know, "This municipality, you need to meet these new limits, and how are you gonna do it?"
Obviously, Coachella Valley Water District, being one of the largest there, is faced with quite a challenge on this, and they've got about 40% roughly of their wells that are over the new legal limit and roughly 20% more that are sitting right at the legal limit.
I thought I'd talk for a second, and I do want to give a shout out to The Desert Sun, they just did an article on this recently that's a very accurate article and great information, so if you Google that, you can see that.
But the water district is trying to figure out how to meet these standards, and so one of the things that's going on in the valley, and everybody should understand this, is that most of the water coming to you and I for drinking and use in our homes is local well water.
Most of the water coming to irrigate farms, to water the golf courses and all of those things is imported water from the Colorado River. That plays into this whole mosaic of trying to figure everything out.
The water district has some choices to try to address this issue, and they're reviewing them all.
One is to treat every single well individually. Another is to kind of bundle the wells together and create small plants that would treat water from a variety of wells.
Another option is to start importing or using the Colorado River water for a portion of the supply for drinking and all the things in our homes. So they're looking at all these options.
Of those options, treating the wells is probably the least expensive, because they don't have to pre-create any new piping or piping infrastructure, which is very expensive.
But these guys are faced with…the Coachella Valley Water District is are faced with somewhere between \$75 million and, you know, maybe \$450 million in costs to figure out how to meet the standards in terms of the chromium-6, so it's really a problem.
They're looking at talking about how they're gonna treat all these things.
One thing I didn't see in the list of that is something that's done regularly by the Metropolitan Water District in LA, which is bringing its water through the Colorado River and the Sacramento Delta. They are blending.
So if you have two wells, and one has got a very low level of a contaminant and another well has over the limit level, you could blend water from those two wells and give a better quality water that meets the federal standards.
It's interesting I haven't seen that being considered at this point. But basically, it seems like the highest levels in the valley are Desert Hot Springs, Thousand Palms, and Indio, and Coachella, and Thermal and so…
Jim: Why do you think that?
Rick: Well, I mean, that's what they're stating, and there are charts that are showing that.
I honestly don't know the reason that one area would be higher in naturally occurring chromium-6 than others, but it's kind of what these water districts are faced with.
It's also very interesting, the Desert Water Authority has wells…all their wells are very low or no chromium-6, so they're the one municipality in the valley that's not being challenged with this.
Jim: Who?
Rick: The Desert Water Agency.
Jim: Right.
Rick. Yeah, so, you know, I think the real bottom line here is that they're going to do what they can and move at the pace that is possible. We're trying to not see our water bills go up, you know, tenfold to try to support this.
Jim: That's been a big debate, and that's been big information here the last week, as you said.
Rick: Yeah, I think they were taking…CBWD was at some point either did or is going to have a vote to raise water rates. They're faced with a real challenge, and, you know, it's a very small percentage of the water that drive through there that you and I get to our homes and we consume.
Jim: We take it for granted, don't we, Rick? I mean we turn the faucet on. We don't even stop and think where that water is coming from. It's just like when you turn the lights on, no one stops and thinks about the infrastructure and how that amazing…
It's a miracle how everything works together anyway in this day and age, and we take everything for granted, of course. But to cut to the Crystal Clear Home, does that take out the chromium-6?
Rick: It provides a good barrier for it. I mean, I think what has to happen here is that you and I have to take control of what's coming into our home, because that's certainly a less expensive alternative than a water bill that doubles and goes on and on and on.
Jim: No doubt.
Rick: There is a technology in our systems known as redox, and it provides a barrier for chromium-6 as well as arsenic, arsenic is on the radar right now.
Jim: Unbelievable.
Rick: We want to do everything that we can to provide a barrier for that and reduce the levels of this, and so that's probably the very first step where you can take control and do it yourself. And I know you're working on your new place, and we're excited to see a totally property system going in there.
Jim: Yeah, no, I'm excited.
You know, you got me addicted from my other house, Rick. You got me totally addicted to the Crystal Clear Home. Wendy and I love it, but also we don't talk much about it, but the savings, you know, so many people drinking bottled water and everything.
Bottled water has become so expensive onto itself, and you can spend a small fortune in the summertime trying to keep yourself hydrated, especially if you're running around with your bottled water.
If you have a Crystal Clear Home water filtration system, you can fill up as many containers as you want and drink worry-free all day long and not have it cost you an arm and a leg.
Rick: Absolutely. You got to make sure you got BPA-free plastic or stainless steel.
Jim: Right, exactly.
Rick: That's the goal, and certainly, there is portability in bottled waters, but with our climate and the temperatures, you know, as things get warmer and especially if you've got a bottle of water in your car…
Jim: Oh, forget about it.
Rick: You take a sip, and you get a nice healthy dose of plastic, you just throw it away.
Jim: Yeah, really spit it out, you know, it tastes like horse you know what.
So, Rick Allen, this is all great information. You've been in this game a long time, and it is much deeper than any of us have any idea.
And I thank you for shining the light on the chromium-6 situation.
You will be periodically…we're gonna every week try to wrap it down and update people on the progress of what's going on with these water districts and the purity of our water, and how people can eliminate all these worries by getting their own Crystal Clear Home water filtration system.
We encourage everyone to go online, crystalclearhome.com or call 346-4850, and you're accessible, right, Rick?
Rick: I am.
Jim: If they call that number, and they say, "I'd like to talk directly to Rick, because he's the guy that really knows about this water and knows the history of what's going on." You are such an expert. Call Rick Allen.
If you want to speak directly with him, he can answer any of your questions, he can explain how this technology works.
It's so simple. They make a simple installation, and no maintenance.
You come out and check it like every five years or whatever, and I encourage everyone now. You know, this is the time of year where people start taking care of themselves and paying a little extra time. They have a little bit more time on their hands possibly with the summer time.
Take advantage of exploring the possibility of you getting this, and it will save you money in the long run, and it will really help your health big time. 346-4850 or online at crystalclearhome.com. Rick Allen, always a pleasure, and we will wrap it down once again next week, Rick.
Rick: That sounds great, I totally appreciate the time Fitz, and you have a great day.
Jim: Thank you so much for all your support for through the years, and we're proud to be partnering with you, and always spreading the word, and telling people about Crystal Clear Home and how they can get their own total property water filtration system. All right Rick, stay cool, baby.
Rick: All right, Fitz, thank you very much.