A MESSAGE FROM RICK ALLEN, CEO
During these extraordinary times, take Control of Your Health and Living Environments with a HealthyHome Water Filtration System
We are living in a unique time, under very trying circumstances. With the onset of COVID-19 we are seeing a shortage in health supplies and bottled waters. Water is an absolute necessity - without water there is no life.
There has never been a more important time to take control of our home living environments. The opportunity exists: Pure Elements Water's Whole House Water Filtration and Salt-Free Conditioning Systems eliminate reliance on outside sources, providing safe, healthy water to your family from every faucet in your home.
To help make quality water more affordable, we are offering aggressive discounts on all systems companywide during this crisis. We are following social distancing and statewide requirements to protect your family and our team from the virus. And Pure Elements Water will design and install your custom water system without entering your home.
We, as a country united, will beat this virus quickly and emerge to bring back a flourishing economy. Pure Elements Water proudly continues to design and provide custom Whole House Filtration and Salt-Free Water Conditioning Systems to people to all 50 states, regardless of water conditions or source. We are here for you and with you - Keep a positive outlook, and from our family to yours, we wish you safety, health and returning prosperity in the coming months.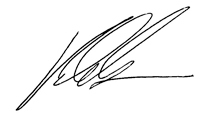 Rick Allen
President & CEO